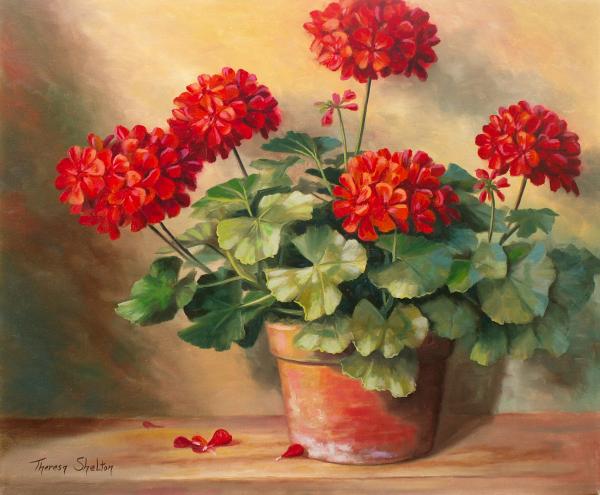 Painting by Theresa Shelton
"Did you become yourself?" I asked him
as he followed the moon with silken eyes.
The night was cold:
he was wearing his worn-out brown leather jacket
(I loved when he thrust his hands into his pockets
and waited for me on the porch, whistling Distractions.
I guess I liked to be late just to listen to him.)
He stopped walking, looked at me ,
beyond me, through me and calmly replied:
"I have brought my dreams to the world,
I began to germinate at birth
and right now, I am a geranium.
A geranium in love with an exotic jasmine."
We laughed together.
(It was good to laugh with him.
Don't think I can laugh now as I used to)
I only got to know the real answer
to my question when he was already a seed again.
Last week I could finally plant some jasmines in my yard.
But I can't see geraniums yet.
They still germinate in me.
Copyright©Karla Bardanza 2011