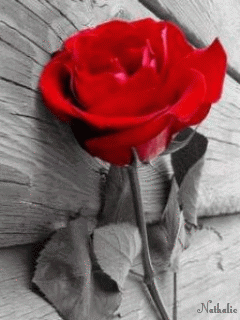 Under the wintry moon, passion stood a moment in my forlorn eyes,
humming despised lullabies, serenading my deaf flowers, retracing
my shy minutes my widowed hours.
His words baptized my disenchanted hands:
I believed I was free from the isolation of the sky.
He would keep rain from me as I listened to the voices of earth
singing across the sea. He would shelter my soul from the frost,
reading my petals, deciphering my delicate fragrance.
(my perfumed garden did laugh and dance)
Under a fizzy shadow I waited observing his words, his light, his beauty,
gathering stars, bathing in flames, surprising my tender scars.
Those were nights of bottomless potable water and half-waking dreams.
( he carried me away to his lovely northern streams)
Unremembered oceans were expanding within when the trajectory
was interrupted and my space shifted. In sweet nothingness I could
still see the sun in him, feeling what was deeper than love, sinking
in blindness, diving where the moon embraced the horizon.
Darkness dreamt for me: a wonder bubbled into my soul,
hiding my sunny heart in secret rivers of fire. I was consumed
like a curse. I was the fear of my sick desire. I drowned.
save me from this wreckage:
(the pieces of my soul are scattered in hell)
Hold my hand again, pull me up,
Race down my avenues of hope,
unlock our fountains of peace.
The invisible heart of this rose is still yours.
The invisible heart of this rose will always be yours.